Recorded by Winst0lf & Stu on 19/04/2020
Check out our Patreon.
See our episodes!
Hello again everybody, it's been a while huh?
Unfortunately, poor Ryan still couldn't join in for this episode (he's still in the internet-less dark ages, participating in tourneys or whatever it is people did before the world wide web came along). So you're stuck with me and Stu this week instead (I know, sad isn't it?) and a hastily thrown together, if funny, episode!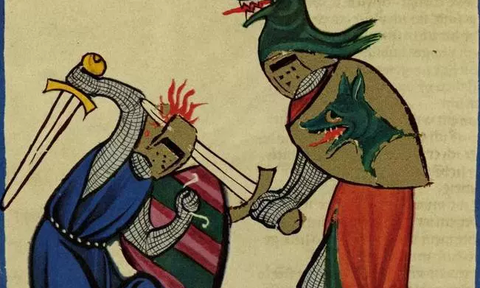 In the three weeks we've been away, Stu has been playing more Warzone (he now can tell the difference between the Xbox, PS4 and PC players based on their behaviours, or so he claims) and I've been living a world of Resident Evil 3 and have even dabbled a little bit in Read Dead Online, in which I got fed up trying to deliver some mail (the mailbox seemed to have a melon in it).
Ryan's Surprise
There's always a Ryan's Surprise, even when there's no Ryan! Hey, perhaps that in itself is the surprise!
The Main Feature
25 red hot burning hunks o' gaming facts have been wrangled together (or found on the internet) by Shart Select's crew of researchers, and you can bet your bottom that Stu and I had a good discussion about them. Which famous video game character is actually a radio DJ? What the devil is the Cowboy Comboy and what in tarnation is going on with Trent Reznor?Find out in this educational feature!
The Wizards' Tower
This week we weren't allowed in the Tower, due to self isolation, so instead we discussed a game we like in the Podcasting Shed. Stu nipped to Hell and back to review Doom: Eternal, upon which he bestowed a mighty Thicc rating. I talked enthusiastically about the recent Resident Evil 3 remake, which became the 4th game to enter the hallowed Wizard rating hall of fame!
And that was that! The wait is over and Shart Select is back, baby!